Web Marketing Consultant
I work with hundreds of organizations and small business owners to promote their passions and missions on the world wide web. I enjoy helping clients learn how to embrace the power of the Internet to grow their ideas. Bringing the passion you have for your product or service to the web makes digital marketing a fun adventure.
Public Speaker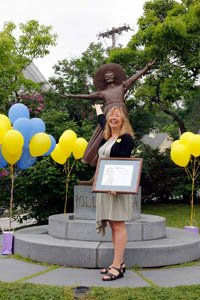 I always enjoy being in front of a crowd! I have been a public speaker since I took my first Dale Carnegie class at age 23. I have presented to small groups, large groups, outside in fields and inside areanas. Since 2000, I have presented to over 50 different organizations about digital marketing. From Elk Farmers to Bankers, I can entertain an audience, even with a boring subject like search engine optimization! But I can only come up with so many jokes about web marketing, so in the last few years, I have brought my passion for circus more into my work and started presenting humorous keynotes at conferences. I am excited to share my stories with others who may be feeling anxious or burnt out. Contact me about presenting my funny motivational talk to your employees or association at your next event.
Author and Motivational Humorist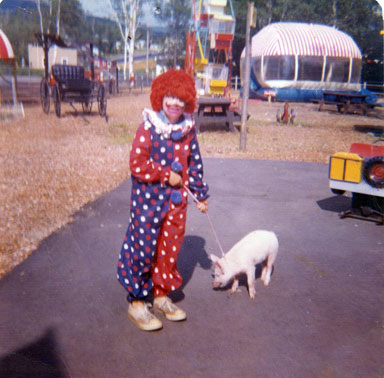 Growing up in an amusement business certainly gave me a different perspective on life. When I was eight years old, my father started a circus-themed amusement business in the White Mountains of NH. Every day for three summers, I had a front row seat and a free pass to the back lot of a circus! It was a very magical time and left a lasting impression on me. I didn't go to circus college or run away with the circus, I took the conventional path - went to business school, got married, started my own business and left my clown shoes in the closet. But the circus was always in my heart and in 2014, I was inspired to write the story of "Circus Towne". After publishing my book, I heard stories from so many people who have fond memories of the circus. I have since reconnected with my circus passion and brought more circus power into my life and business! I have developed an entertaining program about fighting stress and developing healthy lifestyle habits using circus metaphors.
View My Circus Power Video