Public Speaker and Motivational Humorist
Veronica Francis has led presentations and training programs for over 20 years. Being a small business owner and one of the original co-founders of WREN (the Women's Rural Entrepreneurial Network), Veronica is often invited to present seminars and keynotes throughout New England. My latest presentation, Circus Power, shares my love of the circus with stress releasing tips for busy professionals.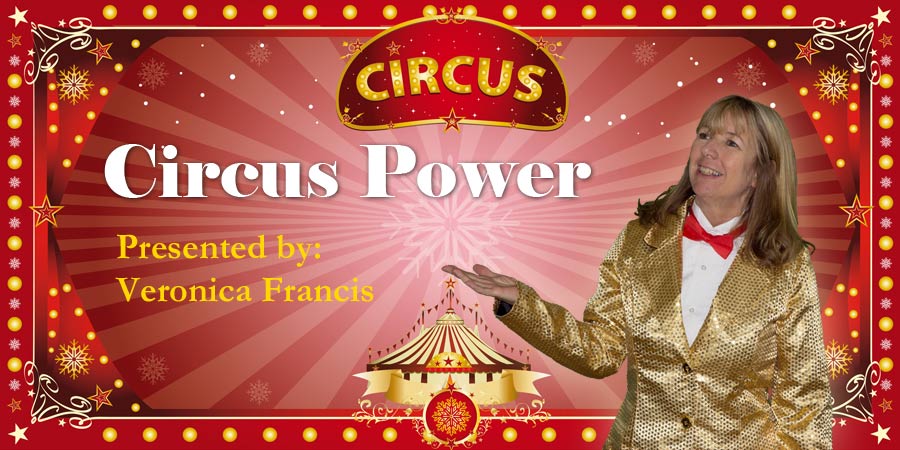 Web Marketing Seminars and Training Programs
Veronica presents entertaining and informative web marketing seminars. She has over 20 years of Internet Marketing experience and has completed certification programs in Social Media Marketing, Local Search Marketing and Email Marketing. Veronica manages web marketing campaigns for hundreds of small businesses and non-profit organizations.
Veronica has presented seminars throughout New England hosted by various organizations including:

Littleton Area Chamber of Commerce
Meredith Area Chamber of Commerce
Vermont Travel Industry Conference
Northern Community Investment Corp.
North Country Chamber of Commerce
Mascoma Bank
A sampling of web marketing topics presented:
Social Media Marketing
Email Marketing
Networking with Linked In
Search Engine Optimization
Mobile Marketing
Veronica provides customized keynotes, seminars, individual training sessions and webinars. For more information, email: Veronica@veronicafrancis.com or call 603-444-0700