Put a Little Fun in your Work!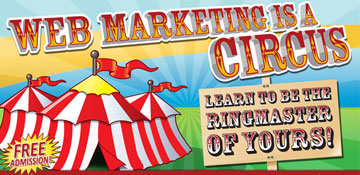 Do you want to have more fun marketing your business? Let's discuss how I can help you save time, stress less and promote your dreams online with confidence!
Consulting/Training Topics
Digital Marketing
E-Commerce
Email Marketing
Video Marketing
Target Audiences
Small Business Owners
Sales/Marketing Professionals
Mid-life Professionals
Formats
Virtual Meetings
Webinars
Corporate Retreats/Conferences
Telephone Consults
Presentations
I always love an audience, online or in a stadium - bring it on and I'll do my best to earn those laughs and cheers when I take my final bow! View more about my training style....
Consults
Are you looking for some guidance on navigating the web marketing world or how to put a little more zip in your zap? Contact me for a quick assessment to see if we would work well together.
I enjoy working with gutsy entrepreneurs, dreamers, bored business owners or most authentic humans who enjoy learning.
Web Marketing Can be Fun!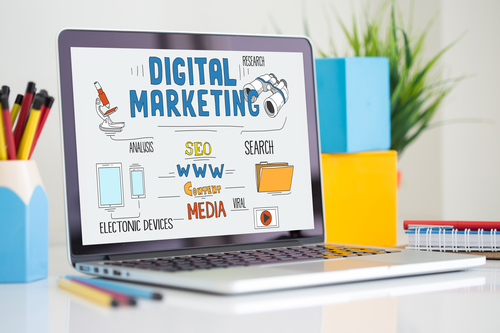 It can seem impossible to keep up with digital marketing trends. Everyday there is a new app or platform to learn. It can really slow productivity and bog down the entrepreneurial spirit! When working with my web marketing clients, we don't just talk tech - we focus on their business dreams and what web tools would work best to achieve those dreams. Apps and platforms are tools built to help grow your business, not overwhelm you. Sometimes we don't need the latest and greatest, we just need the right strategy and tools best suited to promote our mission. And, it doesn't need to be a grind! When you find the right web programs that match your personality and values, web marketing can be fun! If it isn't, well then maybe you need my services.
My Tech Skills
Web Design - HTML, PHP, MYSQL, Site builders
Search Engine Optimization
Server Management - WHM/Cpanel/Plesk
Email Hosting - Spam Filtering
Domain Management - SSL Certificates
Photoshop, Premier, MS Office
Wordpress, Constant Contact, Big Commerce
Digital Marketing Apps
Email me to discuss how we can work together to laugh more and both make more money!