Marketing Training Topics
Digital Marketing Trends
Tourism/Destination Marketing
Retailtainment
Intro to E-Commerce
Motivational Keynote Presentations
Circus Power!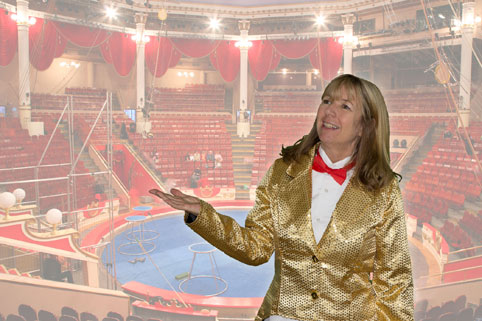 This entertaining presentation offers tips for reducing stress and avoiding burnout by applying the magic of circus to your everyday life. I share my secrets about dealing with mid-life burnout by applying circus metaphors. My passion for circus inspires audiences of all ages to take a fresh look at life through the eyes of a circus fanatic/scholar and I share a few simple ways to bring a little more joy to your world. These fun and lively presentations can be live or online and are customized to entertain your audience. View Samples of My Virtual Circus Power Presentations.....
Welcome to Glad Town!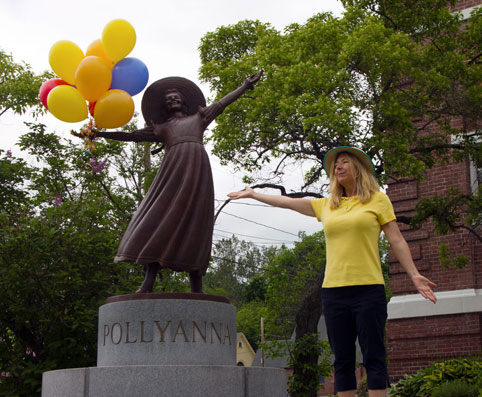 I live in Littleton, New Hampshire and the creater of GoLittleton.com, a destination marketing website promoting my hometown. I also own a retail shop in downtown Littleton called The GoLittleton Glad Shop. Littleton, known as the Glad Town, is the birthplace of the author of the bestselling book Pollyanna. As a naturally upbeat person, I embrace the optimism of the story and present an inspiring presentation about life in Glad Town to help audiences lighten up and find something to be glad about every day in today's mad world.
Contact me about presenting at your next event.